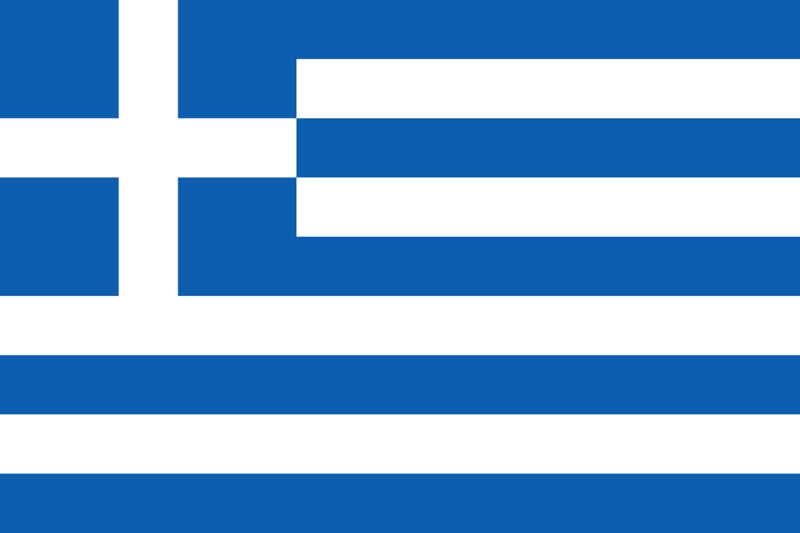 Acropolis Rally, 06th - 11th September 2023:
Acropolis Rally, the rally of the gods, one of the most beautiful and spectacular rallies in the history of the WRC. The rally base is in Lamia, 200 km from Athens. Our hotel is located in Livanates, 60 km from Lamia and directly at the seaside. For the travel to the stages we are using mini buses. In 2021 the rally was a successful comeback after a long break. The rally is considered to be one of the toughest as the twisty mountain road combined with the heat and dust to present a great rally. Join with us these legendary rally.
Wednesday 06/September:
Transfer from Airport Athens to our Rallytravels Hotel Akti in Livanates at 17:00 hrs

Thursday 07/September:
Breakfast, shakedown, service area, after visit of the service area, visit also Ford Msport, if you vae booked, rest of the day free

Friday 08/September:
Visit 2 - 3 stages

Saturday 9/September:
Visit 2 - 3 stages
Sunday 10/September:
Visit 2 stages

Monday 11/September:
Transfer to the Airport Athens, arrival 09:00 hrs in the morning

Program subject changes!
Contact us, we're glad to help you to book the flights that suit you
Rallytravels transfer from/to the Airport Athens at the fixed times
5 nights in single- or double rooms
Breakfast bufet
Transfer in comfort coaches or mini vans
Selected, actionfull spectator points
Looking after by qualified guides
Entrance to the service area, shakedown and the special stages
Result service and rally info
The program from September 6 - 11 with start in Athens and service park and finish of the rally in Lamia. Rallytravels organizes the trip to the Acropolis rally in 2023 for the ninth time.

Livanates is approx. 130 km from Athens, a small holiday resort with a beautiful promenade, a beach and a harbor. You will also find some traditional restaurants and taverns here. The service park of the rally is in Lamia, a city with approx. 100.000 inhabitants. The service park is at the exhibition area of the city. The average temperature at this time of year in this part of Greece is approx. 15 - 28 C Grad.

Rally:
In 2021, the big comeback of the Acropolis Rally in the WRC calendar in the area of Lamia, Itea and Loutraki. In 2022, we visited eight special stages, the Shakedown and the service park. It is also planned for 2023.

Some flight options (as of 17.02.2032):
Our Rallytravels transfer from Athens Airport is on Wednesday, September 6, at 5:00 pm and return at Athens
Airport on Monday, September 12, 2022 with arrival at 09:00 am.
Heathrow British Airways Nonstop from € 237,-
Stansted Ryan Air 1Stopp from € 226,-
Gatwick EasyJet Nonstop from € 231,-
Manchester Aegean Airline/SAS 1Stopp from € 259,-
Amsterdam Aegean Airline/Transavia Nonstop from € 259,-
Luxemburg Ryan Air/EasyJet 1Stopp from € 185,-
Zurich Aegean Airline/Air Serbia Nonstop/1Stopp from € 222,-
Brussel CRL Ryan Air Nonstop from € 146,-
Hotel:
We were accommodated in the Hotel Akti, in Livanates during our stay. 50 km from Lamia. www.hotelaktilivanates.com

Transport:
We are on the way with 9-seater buses.

Eat and drink:
There are several restaurants in the vicinity of our hotel. Under the day you find on some stages kiosk for food and drink, resp. we try, if the schedule allows, to make a stop at a restaurant or supermarket. But for safety's sake, it's always better to have a backpack with drinks and snacks with you. Some of our guests also have small
folding camping chairs with them.
We have rally fans from all over the world with us, mostly from Sweden, Austria, Norway, France, and Germany. Our tour guide is in Swedish, German, English and French.

Our guides are all infected with the virus "rally" and each operate in diffrent position in rally events and therefore are also qualified to answer your questions.

Our regular crew are Per Carlsson and Claudia Bidlas which are all trips as well. With demand they are supported by Miriam Waldfridsson, Hermes Marc, Mattias Adielsson and Roger Turesson.

Our service offers, during the rally the start list, restart lists and lists of results as well as the stage times and the latest news also with our Rallytravels app.
Rallytravels Cancellation insurance: (on request, € 50,-)
Rallytravels cancellations up to 30 days before arrival - 85% of the Rallytravels travel expenses back
Rallytravels cancellation 29 - 15 days before arrival - 70% of the Rallytravels travel expenses back
Rallytravels cancellation 14 days - 48 hours before arrival - 50% of the Rallytravels travel expenses back
Rallytravels cancellation from 47 hours before arrival 0 % of the Rallytravels travel expenses back
Non utilization of the insurance – no repurchase!
The insurance must be booked latest 14 days after booking the tour.